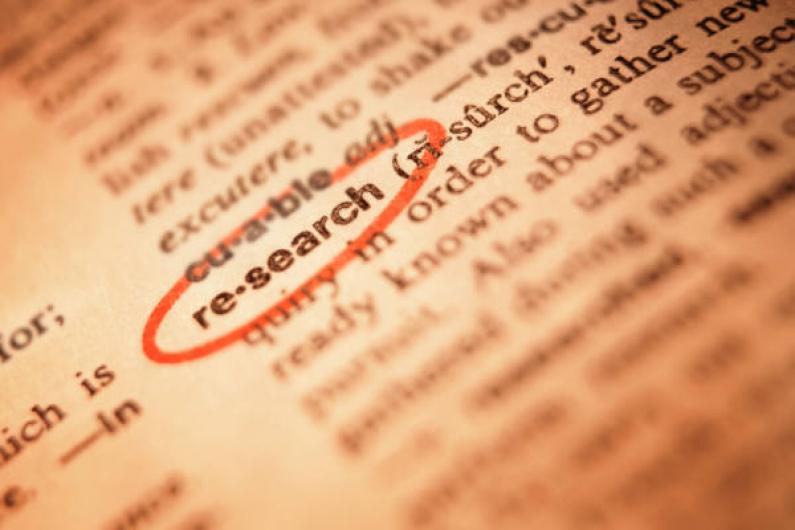 The Forest Of Dean Local History Society offers researchers a superb outlet for their efforts, by publishing annually the journal The New Regard. This provides a vehicle for Forest historians to present the results of their research to a wide audience in the Forest area and beyond.
The Society is keen to encourage new researchers from amongst the membership. If you have ever wanted to get more involved in local history through research, then we hope this short paper will help persuade you to get started.
If you have a subject in mind already, then you may wish to start researching on your own. We have listed some of the prime research resources later in this article. If you need a little help to get going, we have listed below some contact names and numbers of fellow members who would be pleased to hear from you.
If you would prefer to work in a small group of two or three people jointly researching a particular subject, then again please contact one of the people listed below. The Society has previously organised group research projects, and as part of these, visits were arranged to Gloucester Records Office so that the staff could explain how to use the resources. These visits proved to be popular, and further organised visits could be arranged by getting in touch with the people listed below. If you are not sure what you might research, the Society has a number of potential subjects for consideration.
So what exactly is local history and how do you pick a subject to study? The book 'English Local History – An Introduction' by Kate Tiller (ISBN 0750901047) provides an excellent starting point:
'Local History has two essential ingredients – people and place. Together they have interacted to produce changing but particular historical experiences in the many differing areas of England. The material and documentary evidence of local lives in the past stretches from the archaeological and landscape clues of prehistory, and the earliest written records of the Saxon period to the present day. An obvious starting point is curiosity about a particular place. Yet this is only part of any definition of 'local'. Without the people physical place is a passive ingredient, devoid of historical significance. The common agenda for local history arises from the concern with people, place and community. It includes such basic questions as who lived here? How many of them? How, when and why were settlements made? Did they grow,declineor shift. How has human agency moulded the landscape? Did the physical setting in turn affect peoples lives?
What work did men, women and children do? How were they governed and educated? Did they take part in religious worship? What were their social relationships and attitudes?
How should you start to build up the picture? Doing local history is like tackling a very large jigsaw puzzle where all the pieces are not kept in the same box and some may ultimately turn out to be missing.
Local history research need not and should not be a solitary pursuit. In becoming a local historian you are joining many thousands of other enthusiasts who share your curiosity and who frequently have useful knowledge expertise and ideas.
Finally never underestimate your possible contribution to new knowledge and understanding in local history. Many places have never had a local history written; the others need gaps filled and revisions made in what has already been done."
What sources can you use when carrying out your research?
The census returns
Commercial directories
Tithe maps
Ordnance survey maps
Newspapers
Photographs
Parliamentary enclosure bills, acts, awards, surveys, maps and papers
Civil registration of births, deaths and marriages
Poll books
Business archives
Educational records
Records of local authorities
And …….. the internet 
So where is all this information?
The following pages give details of the prime local sources of information.
Who can help you?
Our Enquiries Officer is always happy to help with research. Email: enquiriesofficer@forestofdeanhistory.org.uk
THE NATIONAL ARCHIVES
http://www.nationalarchives.gov.uk/
The National Archives, which covers England, Wales and the United Kingdom, was formed in April 2003 by bringing together the Public Archive and the Historical Manuscripts Commission. It is responsible for looking after the records of central government and the courts of law, and making sure everyone can look at them.
The National Archives of England, Wales and the United Kingdom has one of the largest archival collections in the world, spanning 1000 years of British history, from the Domesday Book of 1086 to government papers recently released to the public. The National Archives also acts as a clearing-house for information about the location
of non-public records and manuscripts relating to British history kept elsewhere in the UK and overseas.
Advance Ordering
To save time, you can order up to twelve documents ahead of your visit to The National Archives online:  https://www.nationalarchives.gov.uk/order-documents-in-advance/
If you are new to The National Archives you will have to pre-register to get a reader's ticket online: https://secure.nationalarchives.gov.uk/login/yourdetails
If you do pre-register you will still be asked to show proof of identity at reception.
What to Take With You to Kew
Only graphite ('lead') pencils can be used in the Reading Rooms. Pens are not allowed because of the risk of damage to documents. Pencils can be bought at the PRO shop.
Location:         The National Archive, Kew, Richmond, Surrey TW9 4DU.
Tel No:            020 8876 3444
Email:             enquiry@nationalarchives.gov.uk
GLOUCESTERSHIRE ARCHIVES
Gloucestershire Archives aims to preserve historical records relating to Gloucestershire, and to make them available for research.  The Archive holds over 8 million documents, which are stored in air-conditioned strong-rooms protected against fire and theft.
These records include documents dating from the 12th century to the present day, reflecting all aspects of life in Gloucestershire.
Sorting, listing and conservation are carried out by qualified staff in properly equipped premises.
The Archive has an on-line catalogue :
https://ww3.gloucestershire.gov.uk/CalmView/
Hours of opening:
Monday: Closed
Tuesday: 09:00-16:30
Wednesday: 09:00-16:30
Thursday: 09:00-16:30
Friday: 09:00-16.30
1st Saturday in the month: 09:00-16.30
Tel No: (01452) 425295
E-mail: archives@gloucestershire.gov.uk
Location: The Archive is situated in Clarence Row, off Alvin Street in Gloucester City (GL1 3DW).
It can be reached easily on foot from the Town Centre (about 10 minutes walk) and from the Bus and Railway Stations. There is an entrance from Worcester Street for pedestrians only. If you are coming by car, the entrance is from Alvin Street, and you will see road signs from both Worcester Street and London Road. Parking is £3 per day. You can buy a token from reception. (Free for volunteers & Blue Badge Holders). 
Registering
Before your first visit you should register to use the Archives.
Pre-ordering Documents
You should pre-order documents you wish to see at least 5 days before your visit.
LOCAL STUDIES CENTRE AT CINDERFORD LIBRARY
Cinderford Local Studies Centre
Cinderford Local Studies Centre - who can use it?
Local historians
Students at school, college or evening class
Family historians
Journalists
Architects and planners
In fact, any one interested in local history!
Cinderford Local Studies Centre - how can it be used? 
although most of the Collection is for use only in the library a selection of local studies books is available for loan
customers may be required to sign for items consulted in the library
microfiche/film reader-printer is available which should be booked in advance. A very useful resource is copies of the local newspapers held on microfiche.
coin-operated photocopier can be used within copyright restrictions. If you wish to copy items from the Collection, please consult the staff
Hours of Opening:
| | | |
| --- | --- | --- |
| Monday | 10am - 1pm | 2pm - 5pm |
| Tuesday | 10am - 1pm | 2pm - 5pm |
| Wednesday | 10am - 1pm | 2pm - 5pm |
| Thursday | 10am - 1pm | 2pm - 5pm |
| Friday | 10am - 1pm | 2pm - 7pm |
| Saturday | 10am - 1pm |   |
Location:  Belle Vue Road, Cinderford GL14 2BZ
Tel No.  (01594) 822581
THE GAGE ARCHIVE – DEAN HERITAGE CENTRE
The Gage Archive was built in 1994 at the Dean Heritage Centre to provide a local history centre for the Forest of Dean and to create a dedicated paper store for the museum's collection of archives and books.
The rest of the museum's archive and photographic collection is also housed in the library. Items may be consulted during times when the library is open. Material is not available for loan.
Hours of Opening:
Wednesday afternoons, by appointment only. 
Web site: https://www.deanheritagecentre.com/explore/gage-archive
Location: Dean Heritage Centre, Soudley, Cinderford, GLOS
Tel: 01594 822170
Email: nicola@deanheritagecentre.com 
FOREST OF DEAN LOCAL HISTORY SOCIETY LIBRARY
The library of the Forest of Dean Local History Society is now housed at a secure location in Lydney.
The library contains a growing collection of local books and also BGAS publications which contain articles of relevance to the Forest of Dean.
A list of the books kept in the library is available to download here:
https://www.forestofdeanhistory.org.uk/resources/downloads/
Access to the library is by arrangement with the FODLHS Secretary.
Email:              secretary@forestofdeanhistory.org.uk
USEFUL INTERNET LINKS
A collection of links useful to local historians is maintained on our website.