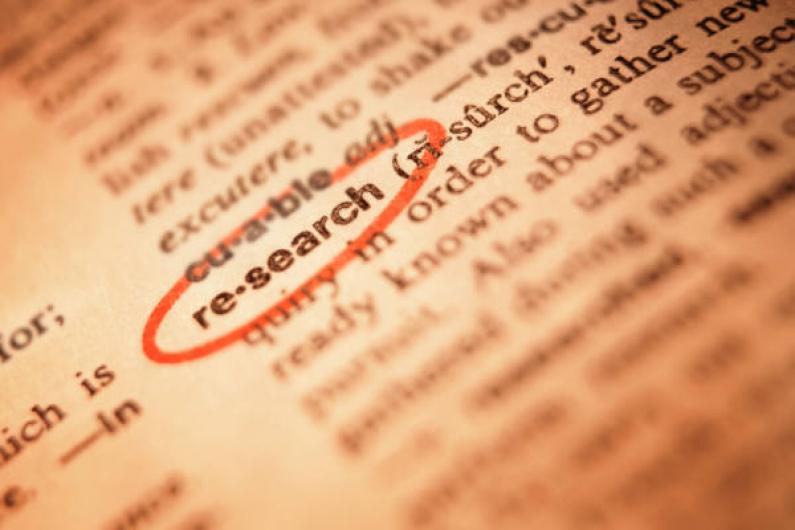 RESEARCH GUIDE – 19/3/23 VERSION
Start to have fun researching local history!
Got an idea for a local history research project? Not sure how to take it forward? This note should help you clarify your ideas and get started.
What is 'local history'?
Almost what you want it to be! History isn't just something that happened centuries ago, it includes what happened in our lifetimes.
Some people are interested in the communities they were brought up in, or have moved to. A way of life might be going, or a place of work, education or faith.
Some people are interested in the buildings in their area – who built them, why, and what subsequent uses did they have? Again, things could be worth documenting before memories and photographs are lost, or the buildings themselves go.
Some people are more interested in economic history, industrial archaeology, or the processes of local government.
Some people want to research their family history or their family tree. This may be more for the Forest of Dean Family History Trust, rather than our Forest of Dean History Society.
A lot depends on your interests and temperament – and on whether you've got subject matter to pursue enthusiastically.
What do you need to be a local historian?
A topic you find interesting and worth some effort.
Enthusiasm. If you don't think it's a great topic, will you carry your audience, or be steadfast in tracking things down? It can be great fun ferreting things out that nobody now knows about, or being the first to bring things together.
Time - to see how your research story unfolds – the end tale may be better than the one you started with. You rarely need to do all the work in one rush, rather than fit it in when you can.
Being comfortable with searching for things online. The internet has made a great deal of information, some gold-dust, some gossip, available. That includes catalogues to document collections, and sometimes access to copies of original documents. Gaining access to document collections and ordering documents is now pretty much online – more on this later. Where content has been digitised, it is much, much, easier to search than paper or microfiche records. This guide deliberately is not filled with website addresses, opening times and the like. You're a researcher, and you can find current information for yourself, rather than read what was right at the time that this note was written.
A budget. Local history does not need to be an expensive hobby. However, if you choose a topic needing rare old books, or access to a lot of academic journals, you need to keep an eye on costs – or go for another subject for the moment.
Being comfortable writing in your own style, in a way that will interest others and which is easy for them to take in. It is an editor's job, firmly and kindly, to offer you help if you decide to publish.
A willingness to look critically at what you find. Do you feel that it is true and fair? Is it only one side of a story? If you really get into a subject, you might be amazed how many errors national authorities can get into their public-facing books!
A willingness to learn new skills, if necessary to your project. It's unlikely that you'll be faced with Latin, let alone Norman French, but English becomes more difficult the further back you go. Two hundred years ago, most of the words meant the same. Four hundred years ago, the letters look quite different, sentences don't work the same way, lots of words and phrases are different and documents such as land transfers are quite different in concept.
You have the option of being taught the tools of the research trade. Get a qualification, even. But you absolutely don't need this to do your own research.
How might you choose a topic?
Can you bring something new to the questions 'who, what, when, where or why'? Have you come across some old family or business papers? Or photographs with a story behind them? Or are you looking to revisit known facts within an unstudied wider or national context, or (justified!) new explanations?
People, place, or both? People are what turns geography and architecture into local history. People great and small fix and change boundaries, and get things built for their own purposes.
History from old records risks being about rich people's stuff and poor people's court appearances, though both can illuminate past lifestyles. Are you interested in lives outside legal documents, including 'her-story' or other less-documented people?
What type of resources might help you?
Since you are looking for something new, the best resources are 'primary records' – the original documents, maps, or whatever. Then there are 'secondary sources', like books, of varying degrees of reliability; academic papers, MA and PhD theses (increasingly readable on-line and with academic quality control); and publications and websites of other groups. These can give you an overview, a new slant on an old subject, and signposts to primary sources. Material on the same business or social issues outside the Dean may be at least as good a source of new thoughts as works about the Dean. Then there are 'tertiary sources', where someone has rehashed someone else's secondary sources. Much of Wikipedia is in this category.
Some material is free. However, writing a book or a database properly is hard work, so don't be surprised if you are charged for access.
What follows is a long list of potential sources, in no particular order of importance. Don't worry, you won't need many of them for each project. The aim of this list is to make you aware of how much there is out there. Part of any research project is deciding what's irrelevant, what's interesting background, and what may be useful. Apply that to this list. Each researcher will have their own additions for some projects.
Census returns will show who was declared to be at a dwelling on a particular day, with what their occupation was. Comparisons over successive censuses can show family or work mobility, and much else. Census date is available from: Ancestry.co.uk; some on findmypast.co.uk; ukcensusonline.co.uk; Myheritage; TheGenealogist and other sites. When looking at genealogy sites, don't assume that private researchers have got things right. Errors with common names are easy to make.
Church, or chapel in the Dean, records.
Commercial directories, like Kelly's Directories, showed who was conducting what business where. Some can be found, such as in the University of Leicester's Special Collections, by online search. Ancestry has a database populated from a range of directories.
Dr Cyril Hart was a mainstay of the early Society and of some aspects of Dean history research. For the subjects he covered in his various books, he is a convenient and very thorough source of documents painstakingly extracted from original documents. But there are other sources and types of history, and there's limited point in duplicating published material.
For more recent, registered land, transactions, the Land Registry is searchable. Planning registers are also open.
Gloucestershire Archives in Alvin Street, Gloucester, was the usual starting point for research, and still can be extremely useful particularly for primary sources. Over 8 million documents date from the 12th century to the present day, reflecting all aspects of life in Gloucestershire. There is an online catalogue. This helps your researches, and forms the basis of pre-ordering documents before a visit. The website allows you to apply for a readership card and book a visit. There is some on-site parking. Rightly, any Archives is extremely careful who gets to handle irreplaceable papers. Don't be surprised if a bundle you ask for is re-weighed when you give it back. Photocopying of many documents can be done for a fee, or pay a different fee and photograph things yourself for later reference. (See later material on copyright.) The Archives has a useful reference library including most of the main local history books – and a run of the Society's New Regard journal.
Gloucestershire is fortunate to be covered almost completely by the Victoria County History, including the Forest of Dean. It is a fairly scholarly summary based on historical records and with references to sources. It is available, free, online from British History Online.
More generally, British History Online has a great deal of material on a huge range of topics. Some of this, like Calendars of State Papers and Close Rolls (no, not old toilet paper) are available for a moderate subscription.
Local libraries are depleted in number and stock, but their reference sections are still well worth checking out. Cinderford is the main reference centre. Lydney has a collection donated by Jack Bell. The Society has its own collection of books, largely past donations, in its store in Sea Cadets Hut, Lydney. The stock list is on our website in the 'Library Index' tab.
The Dean Heritage Centre holds both books and original papers in its Gage Archive. It also has the Dennis Potter and many oral dialect histories – see their website. Our own Society has a collection of relevant books, listed on our website.
Old laws in general can be found in legislation.gov.uk. Laws peculiar to the Forest of Dean were usefully brought together in James Woods' Laws of the Dean Forest.
Old newspapers are much easier to search if digitised. The main papers are available from britishnewspaperarchives.co.uk, a subscription service. For the Forest, paper copies of The Forester are available in Rheola House, Cinderford, and some on microfiche at nearby Cinderford Library.
Ordnance survey maps, particularly very large-scale ones, show property names, some usages, and changing boundaries. Tithe maps showed who was responsible for paying significant sums to the church, and hence were kept accurate. The old research way, which still works, was to look at a physical map. The Society's Collection has a number of physical maps and, for those still with the technology, CDs of Enclosure Awards. Increasingly, the online way is to allow comparison and overlay of maps of different types and purposes, such as Enclosure or Tithe maps. Search 'national library of scotland maps' for a great selection of English maps. Bristol Council's 'know your place west' allows you to overlay different maps, or access base maps of different types.
Parliamentary papers. If your tastes take you to Parliamentary debates or legislation, much of this is online at archives.parliament.uk. The House of Commons library has a wide range of papers, and biographies of past MPs.
Private photograph collections, including Sungreen.
Registers of births, marriages and deaths. Civil certificates are available for a fee from gov.uk.
Schools records, though records about pupils are typically closed for 100 years.
Solicitors may hold archives of defunct businesses they have acted for. So may businesses that still survive.
The Archives in other counties may sometimes be relevant. Part of the old Dean was in current Herefordshire. When Gwent was Monmouthshire, it was English until 1974 and places like Lydney had strong public administration links across what is now a country border. Business and family associates of someone you are researching could also be across boundaries, with their papers lodged in the appropriate Archive. Were you to be following the correspondence of someone in the Forest, the other people in the correspondence may be elsewhere. Their side of the correspondence may, as above, be in another Archive. Or in private collections, detectable online - or in book acknowledgements for politicians and industrialists, if that is your scene.
The National Archives is a long trek away at Kew, but increasingly material, such as wills, has been digitised and is downloadable. The TNA catalogue includes documents held elsewhere, and hence can be a useful lead.
The Dictionary of National Biography is highly selective. It can be accessed free using your local library card number.
There are sources to help you understand sources. Books and Guides to old handwriting or how legal documents were constructed. Start by looking under appropriate search terms.
Wikipedia can be a great way to read into a subject, but should be treated with caution. Some of it is well and accurately researched, and fairly balanced. Some of it is written, and defended in 'edit wars', by nasty people with an agenda (as can be said for printed books). Wikipedia does not publish original research, rather than people's rehashing of work by others.
Copyright
Copyright is a minefield, with some rules that feel absolutely ridiculous. Like a 500-year-old letter still being in copyright if it hasn't been published. When you come to think of publishing your results, you will need to know the basics, because it will affect what text you can quote and what pictures you can use. At the stage of doing private research, don't worry about it. You may get research material, such as copies from Gloucestershire Archives, only if you sign conditions on its re-use. This is part of the copyright business. Ask for advice, or read the National Archives guidance, once you need to: even archivists can get the law wrong.
Irrespective of copyright, it is customary to give credit – such as by footnotes, endnotes, or a bibliography – to work of others you have drawn on.
Where you might publish
At some stage in your researches, you'll come to a point where you've done enough. What do you want to happen to your work, beyond sitting on a hard drive? Are you content that it becomes part of the family or home papers? Or do you want it to reach a wider audience? If so, you need to move from what interests you to what interests others.
That means focusing the story, cutting the length. Dropping favourite bits of information, or that really interesting thesis you found online from a foreign university. It may help if you put the subject away for a while and come back to it. Or seek firm but friendly advice.
Traditionally, local history was dry text committed to paper. Increasingly, there is an expectation that text should be enlivened with relevant illustrations, as technology has made this more affordable. The internet has made it more practicable for people to put stuff on-line. Cost, and your own skills, are often considerations.
Talks
The Society runs an annual pre-arranged programme of indoor talks, by paid speakers or members confident to do a 50-minute presentation to a reasonably high standard. It also offers 20-minute slots after the meeting tea-break, that may be suitable for shorter projects or less structured talks. The Meetings Secretary is the contact point for ideas.
You may also belong to village societies or other clubs interested in your work.
Print
Some members have taken the step of self-publishing. This gives you full control over length, style, and fit to your target audience. It also means that you are responsible for all those aspects, plus all of market research, copy editing, design, preparation for printing, marketing and distribution. If you need to buy in many of these skills, things get expensive quite fast. It will cost you several £000 to get a boot-load of books in your car, and you have to work out how to turn them into money. This is not a route to wealth, for most authors. Online publishing, or print-on-demand, is a different business model. Some see e-publishing as the way forward.
If you write for someone else to publish, all those aspects get sorted for free – but you have to fit with what they want, in terms of length, style, readability, demonstrable accuracy, respect for sources, novelty, consistent use of abbreviations, and the rest.
The Society offers two routes. One is to be the centrefold in its Quarterly Newsletter. Articles of 1200 words or so, without lots of end-notes. This is a relatively quick way of getting into print. The Newsletter Editor, unsurprisingly, is the contact point for ideas for less formal articles.
The second route is the Society's annual journal of record, the New Regard. This was first started in 1985. It has evolved from a typescript document to one professionally typeset and printed in full colour. It aims to compete with the best journals in Gloucestershire. By no means every article needs to be a potential award-winner, but material should be of lasting worth. You may like to bear in mind the criteria for Best Article in Gloucestershire:
The amount and quality of original research undertaken.
The contribution that the article makes to local history in Gloucestershire and, where appropriate, the extent to which it puts the topic into a wider Regional or National context.
The style and presentation of the article including, where appropriate, the use of maps, plans and illustrations, the inclusion of footnotes (endnotes) and a bibliography.
At time of writing, we are looking to replace our Editor who has had to step down. In the interim, Committee members will be keeping the New Regard coming and are happy to offer advice. As may other contributors to past New Regards. Have a look through a number of past New Regards to get a feel of the range of articles.
Consider whether your work would find a better audience in other journals for specialist subjects like archaeology or industrial history. Tailor both your content and your style to the journal.
Most journals have some sort of formal or informal style guide, such as how to handle abbreviations consistently and thus improve the professionalism of the overall journal. This guide is about starting rather than finishing research, so doesn't cover such topics. Ask for advice!
Websites
You will find that some people, and other groups, have set up their own websites. Some of these are well-researched and evidenced. Others rely more on imagination.
If you have the skills, you could think of doing the same – buying a domain and building an attractive and functional website. Then you have to pay to maintain it, and keep it looking fresh. Else it dies.
And finally…
Don't be daunted. The material above is intended to be helpful to all sorts of people and projects. You only need to focus on the bits relevant to you and your topic.
You don't need to be a genius or a literary giant. Be yourself. Most people can contribute something worthwhile and satisfying, with a bit of persistence.
And if in doubt – ask!