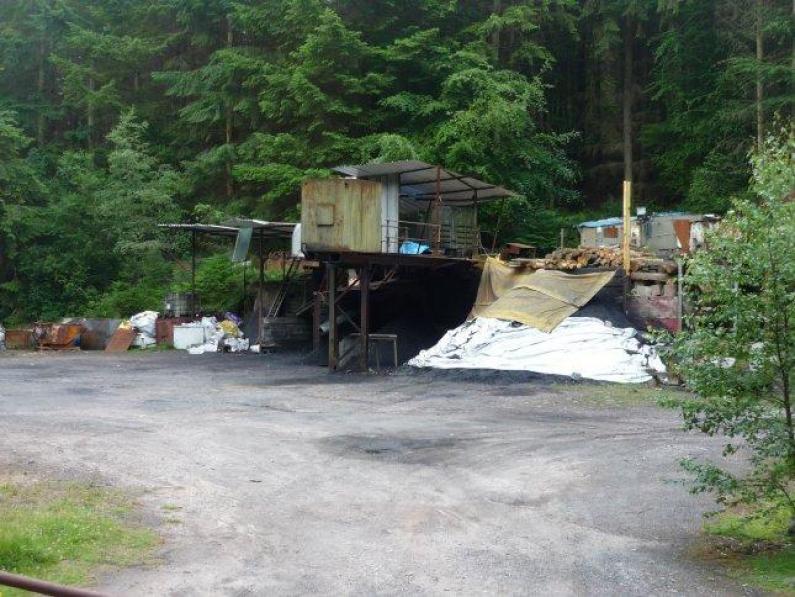 OS Grid Reference: SO603099
Formerly known as Hayners Bailey or Bixslade Free Mine, Monument Mine (named after the nearby Union Pit Disaster Memorial) is currently (2002) the only free mine producing coal in the Forest. It works the Yorkley Seam of the Pennant Group via an inclined drift. Good. A typical working Forest free mine. It includes an inclined drift entrance, tramway with tubs, and a coal loading wharf with screens. (April 2002). Worked 2009 by Freeminers Richard Daniels, Ray Ashley and Neil Jones.
Still being worked October 2018.