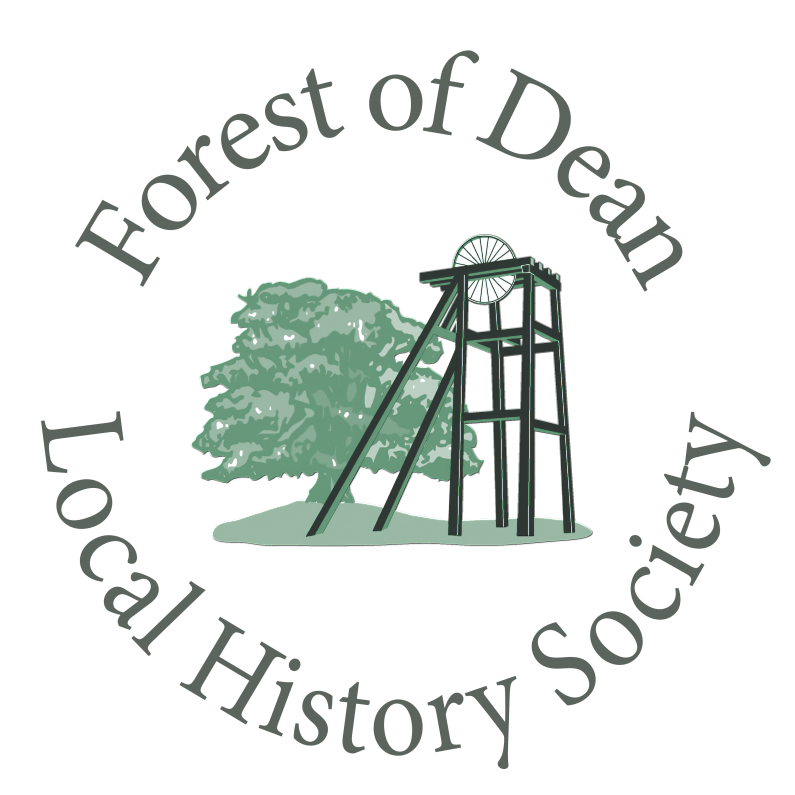 Forest of Dean and Gloucestershire specific
https://www.british-history.ac.uk/vch/glos/vol5 
A History of the County of Gloucester: Volume 5, Bledisloe Hundred, St. Briavels Hundred, the Forest of Dean
https://www.deanheritagecentre.com/explore/gage-archive Gage Archive - Dean Heritage Centre
http://lightmoor.co.uk/forestcoal/Coalopen.html  Forest of Dean Coal Mining Pages
https://www.sungreen.co.uk/ A collection of photographs of the Forest of Dean organised by location and topic.
http://www.deanverderers.org.uk  The Verderers of the Forest of Dean
https://www.glos.info/education-in-forest-of-dean/cinderford-library-cinderford-local-studies-centre-63936/  Cinderford Library, Cinderford Local Studies Centre
http://freepages.rootsweb.com/~cbennett/genealogy/ A selection of Forest of Dean Trade Directories can be found
https://archaeologydataservice.ac.uk/archives/view/fodean_eh_2012/ The Forest of Dean Archaeological Survey started in January 2002
http://www.deanarchaeology.org.uk Pages relating to Archaeology in the Dean prepared by the Dean Archaeological Group
https://www.gloshistory.org.uk/ Gloucestershire Local History Association. Provides links to other societies in the County as well as lists of events and speakers.
https://ww3.gloucestershire.gov.uk/CalmView/ search Gloucestershire Archives online catalogue
https://www.gloucestershire.gov.uk/libraries/find-a-library/cinderford-library/Cinderford Library retains a microfiche collection of The Dean Forest Mercury newspaper
General
https://maps.nls.uk/ National Library of Scotland UK wide collection of historic maps
http://www.visionofbritain.org.uk/ A vision of Britain from 1801 until now, including maps, statistical trends, and historical descriptions 
https://newspapers.library.wales/ Free access to The National Library of Wales Welsh Newspaper Archive
https://www.nationalarchives.gov.uk  The Public Records Office, Kew. Again a searchable database. Holds Crown records relevant to Dean. Also railway, industrial and company records for the Forest.
https://www.nationalarchives.gov.uk Historical Manuscripts Commission 
The National Register of Archives is a searchable database for various manuscript sources. 
Includes a business database, again searchable for Forest of Dean company records.
Enables a search to be made for any published book by title or author or use Subject Search i.e type in Forest of Dean. Note: Books only available in University Libraries but it is a useful tool to find source material.
http://www.bodley.ox.ac.uk/ilej/ Internet Library of Early Journals
https://www.bl.uk The British Library
https://www.balh.org.uk British Association of Local History
Family history - please note the FoD LHS does not do family history research
https://www.findmypast.co.uk/ Designed for family history research, but has access a huge historic newspaper archive
https://www.genuki.org.uk/big/eng/GLS/ Whilst designed for genealogists these pages from GENUKI contain much interesting material and lead on to some interesting links.
https://www.ancestry.co.uk Designed for family history research, but gives access to Censuses and other data that can be very useful
https://forest-of-dean.net Resources for family history researchers who have ancestors and families that lived in the Forest of Dean