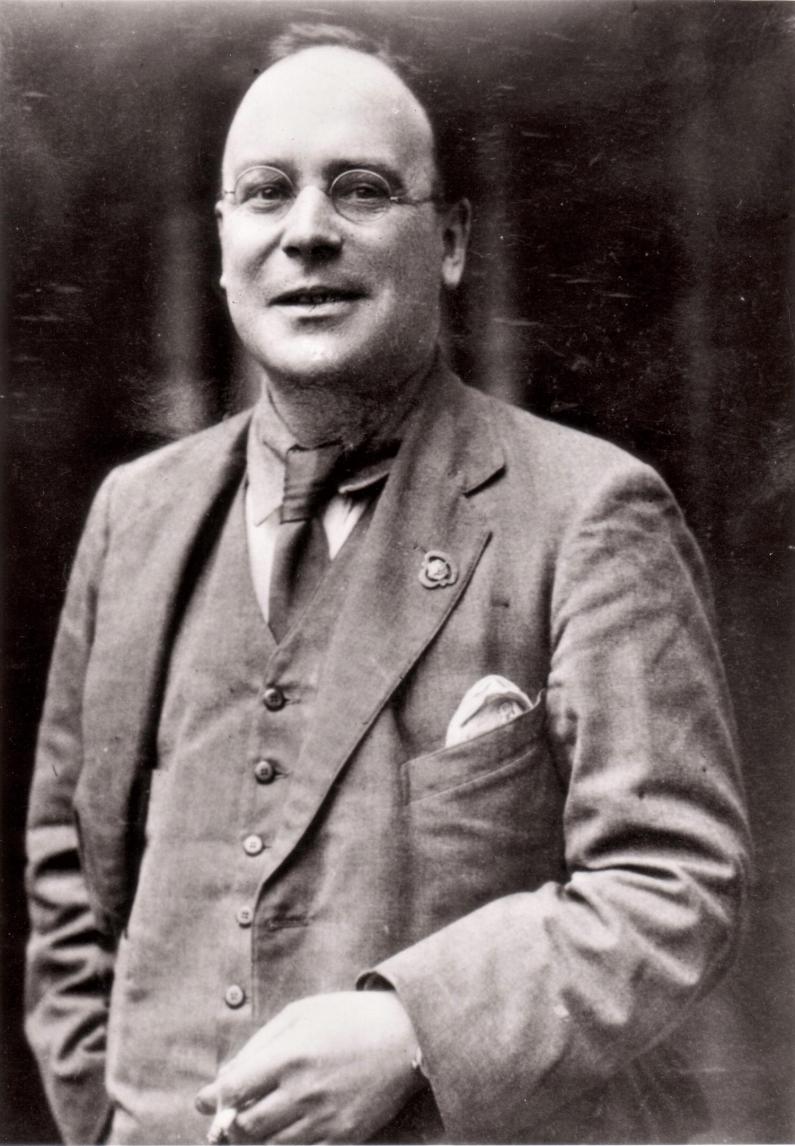 Innovative poet and broadcaster
F.W. Harvey was a poet and broadcaster described as the 'Laureate of Gloucestershire'. Locally he is also remembered for his legal work, offering services for little payment to people with the greatest need. 
He was most at home in his local village of Yorkley, and actively participated in village life.  Author and poet Leonard Clark acknowledged him as his inspiration, "a brave unshackled spirit" and observed: "The Foresters loved every inch of him."
He was a soldier, officer and prisoner of the First World War, and was awarded the Distinguished Conduct Medal.  He became a popular BBC radio broadcaster in the 1930s and was known for his plays and descriptions of life in the Forest of Dean. He helped the Dean to become a National Forest Park in 1938.
In 2010 the F.W. Harvey Society was launched, supported by people in the Forest of Dean and further afield.
The plaque commemorating FW Harvey DCM can be seen on Yorkley Community Centre. 
Steve Cooper, representing the F.W. Harvey Society, says:
"The F.W. Harvey Society was launched to remember and celebrate our local poet.  Readers today can still easily identify with the subjects and places of many of his poems, such as Pillowell Woods, bluebells, elvers, apple and perry blossom and the River Severn.
Locally, Forestry England has dedicated the lane outside his old home after him, naming it 'Harvey's Lane'. It seems highly fitting that a Foresters' Forest plaque in Yorkley should commemorate his life and work and provide an inspiration to young people in the Forest."
Image credit: by kind permission from the Harvey family.