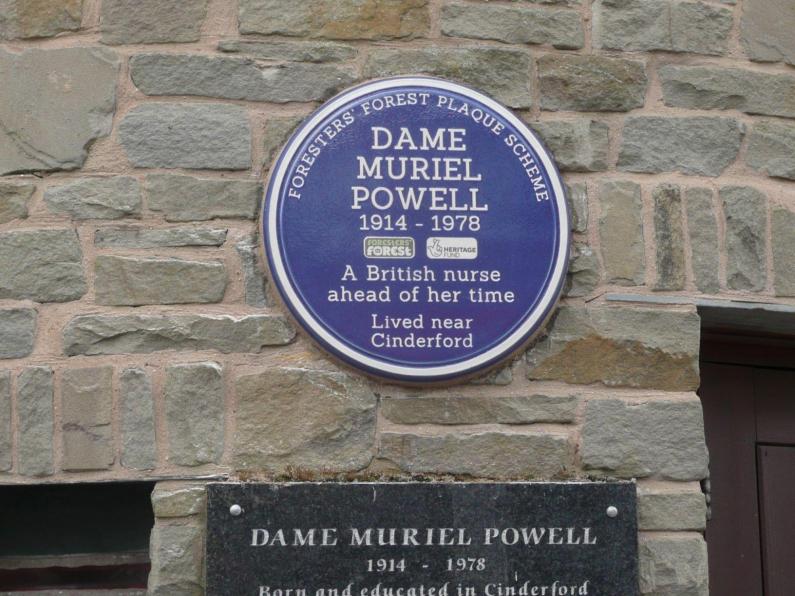 A British nurse ahead of her time
Dame Muriel Powell was born in Ruspidge, East Dean, Gloucestershire and worked as a nurse, hospital matron, public servant and as Chief Nursing Officer for the Scottish Home and Health Department.
As 'Dame Muriel' she became the most famous nurse in Britain since the First World War.  To the general public she was the matron who enabled patients to remain, unawakened, in bed in hospital until seven o'clock in the morning. This simple concession for the sick in hospital, from her manual on nursing, caught the public imagination through the popular press.  She became well known throughout the 1960s and 1970s to radio audiences for her wise and sensible responses to enquiries from broadcasters about news  concerning sickness and the National Health Service. She wrote the famous nursing book 'Patients are People: Nursing', published 1975.  
Dame Powell and is now proudly commemorated on the Cinderford Clock Tower with our Blue Plaque.  
Local Councillor  and Health Care Assistant, Sally Reader, says:  
"She was the most famous nurse of her era. She was years ahead of her time in her views on patient-focused care, nurse training and nursing management. Muriel Powell asserted her voice, knowledge and insight into her profession at a time when the world was not used to taking on board the opinions of women, or treating women as professional equals."
Image credit: via license: By Godfrey Argent, bromide print, 25 November 1969, NPG x166032  © National Portrait Gallery, London