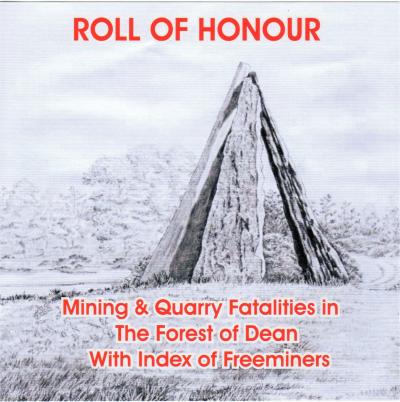 The CD, produced by Ron Beard, contains details of all the fatalities discovered through the original work by Dave Tuffley and Ian Winstanley. The details of the accidents can be viewed by the name of the victim, the date that the accident occurred, or the mine or quarry where the accident happened.   The mines and quarries each have a unique page, containing accident details, photographs, and a brief history of the mine or quarry. 
A unique feature of the Forest of Dean is the 'Freeminer' system, which dates from the Middle Ages.  Miners born in the Hundred of St Briavels, who worked for a year and a day in a Forest mine could apply for the right to work a 'gale' of coal or iron.  A gale being an area of a coal seam or iron ore vein. The CD contains a listing of some 4000 Free Miners and Free Quarrymen who were registered with the Deputy Gaveller between 1838 and 1959.  
The Roll of Honour CD is available for purchase from the FODLHS online store........